14feb1:00 pmHighlighting 4-H Opportunities in Iosco CountyAuSable Valley Audubon Society1:00 pm Robert J Parks Library, 6010 North Skeel Avenue, Oscoda Twp., MI 48750
Event Details
  
Kelly Rau, MSU Extention & 4H Program Coordinator
Come hear her speak on the many important opportunities that 4H can bring to our community.
Michigan 4-H is growing current and future leaders. The largest youth development organization in Michigan, 4-H provides more than 200,000 young people with experiential learning opportunities that enable them to explore new interests and discover their passion. They're also empowering young people with skills to lead for a lifetime by growing confidence, civic engagement, leadership, responsibility and more.  The public is invited to meet Ms. Rau and learn about 4H programs in Iosco County,  including school programs and volunteer opportunities.
Kids need all the information they can get about their food and fitness options. You can promote nutrition, health and fitness and personal safety as important parts of a young person's development. 4-H offers learning opportunities and resources that help kids make healthy food choices, develop their food purchase and preparation skills, create plans for fitness, prepare and handle food safely and increase knowledge of personal safety in areas such as distracted driving. Learn more by visiting our Food, Health and Wellbeing page.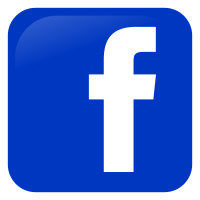 *In addition, there will be a short step-by-step demonstration by Peggy Ridgway on how to enter your bird count from the February 17-20 Great Backyard Bird Count. 
Visit the AuSable Valley Audubon website by clicking on the Chickadee.    
Location
Robert J Parks Library
6010 North Skeel Avenue, Oscoda Twp., MI 48750